Photo Scan USA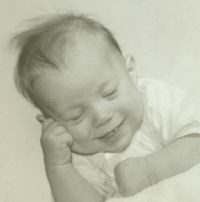 This is http://www.gocek.org/photoscanusa/ - visit http://www.gocek.org/.
A service for scanning your photographic prints.
Not currently taking orders. Contact PhotoScanUSA@gocek.org. For now, tips for doing it yourself.
When was the last time you looked at all those great photos albums of your kids? You have to remember which closet they're in, and carry them to the living room. Wouldn't it be great if you could watch them on one of those new-fangled digital photo frames? But they're not digital. They were taken in that long-ago-and-faraway time known as, gasp, the 20th century.
Frequently Asked Questions
Where is Photo Scan USA? PSA is located in Perinton, NY.
What types of media can be scanned? Photographic prints, slides and negatives up to 9"x12" can be scanned in color or black & white.
Can the digitized images be reprinted later? Yes. Photo Scan USA does not currently provide cost-effective printing services. Once you receive your image files, they can be provided to a photo service (web-based or brick & mortar) and printed.
Will reprinted images be clear? Yes, reprints of images will be satisfactory, if printed at a size similar to the original prints and if the original prints were satisfactory.
Are the images suitable for web sites? Yes.
What about copyrights and ownership? Customers and copyright holders retain all rights to images. Note that prints from professional studios are often copyrighted and it may not be legal to publish digitized versions.